Why choose Tekkie Help 
—– —–
Excellent credentials and experience
We are a professional, technically savvy and highly experienced team, dedicated to delivering the best service.
One stop holistic technology support service
We are able to deal with a diverse range of technology ranging from mobiles and computers to cameras and home entertainment theatres.

We take the hassle out of technology
We aim to get our customer's equipment and software functioning in the most effective and efficient way possible. Once we have completed an assignment, we walk our customers through the steps they can take to keep everything running smoothly in the future.

Totally trustworthy
We understand that data and equipment are extremely precious to our customers and so we treat it with the upmost care, respect and discretion.
Competitively priced expertise
Specialised knowledge and expertise delivered in a friendly and understandable way is not cheap. However, we believe our pricing structure is reasonable and fair and we always endeavour to agree our charges with you before we start work.

Personal service
We pride ourselves on our personal approach to customer service. We are able to tailor solutions to meet individual requirements and deliver solutions with excellent customer service.
1
Over service begins with a brief chat over phone to enable us to understand your requirements.
2
We will then give you an instant verbal quote for our services and send a written proposal by email if required.
3
In most cases we make an appointment to meet you at your home  to begin our work. Occasionally telephone support is enough to fix  the problem.
4
Tekkie Help undertakes the work. In the unlikely event that we are unable to resolve your issue due to lack of knowledge or experience on our part, no charges will be raised for visiting your premises or any time spent there.
5
On completion, our Tekkie Specialist will take full payment by cash or cheque and issue you with a receipt.
We want to delight and surprise all of our customers (in a good way!). So if you are not satisfied with our service, please get in touch and we will do all we can to make it right.
If we have assisted with software or network problems, we guarantee our services for 30 days and should the same issue reoccur, we will come out and fix it free of charge (providing no changes have been made to any settings that we have previously configured). Our hardware repairs have a 3 month warranty on the specific parts we have replaced or repaired. If you notify us within the stated time period, we will work to remedy your problem quickly and at no additional cost.
What our customers say
—– —–
Very happy with the service from the team at Tekkie Help. Thought Simon went above and beyond to the get the job done. Thanks v much! ... Read More
Jamie C
Excellent service – collected and delivered to my home which was a bonus. On time, excellent knowledge – problems solved quickly and efficiently. I would recommend.
Philip E..
Excellent service, plus friendly and helpful follow up – a friend indeed to those of us who are are a trifle challenged by the complexities of computer technology. Highly recommended! ... Read More
Julian D.
Consulted tekkiehelp on mesh network in my apartment. L-shapped corridor and many concrete walls didn't allow the last room – which happened to be my study – to get any wifi. After discussion, I opted for cabling to place a slave router in the study and extend wifi coverage. Thanks tekkiehelp for the professional service.
Grace C.
Really good. After being let down by another, it was great to get Tekkie Help to come over and sort it all out. Turned up on time, got on with the job with minimum of fuss and produced the results I wanted. I will use them again and recommend to anyone. ... Read More
Joe McWilliam
Managing Director
Great professional service! Wish I'd married this guy! (Ok, just kidding, but you get the point!).
Marieke V.
These are the guys to call for any computer issue! Storage, cleaning up for more storage, setting up a new computer etc etc. ... Read More
Tula G.
Quick response time, efficient and fast service, great customer service. Tekkiehelp is my go to for any tech related issues.
Andrea A.
Vinod came to our home and helped us with transferring everything from an old Mac to a new Mac. He was prompt, polite and took care of everything we requested. Would not hesitate to call Tekkie for any future needs. Thanks. ... Read More
Pamela H.
Love this company. Vinod was amazing – on time, came twice, did three times more than I thought anyone could to help me and didn't make me feel like an idiot in the process. Vinod was patient, very knowledgable and even gave suggestions on ways to save money on cost for space. I only wish I found him and Tekkie Help sooner! I highly recommend.
Linda S.
Once again amazing service from TekkieHelp. The TekkieHelp team have bailed me out so many times over the years when we have had internet problems. There seems to be nothing the team can't resolve, from wiring issues, to linking up machines, Macs that won't connect etc. Even going so far as to rushing to our rescue to reconnect accidentally cut internet lines, the night before my daughter had IB exams so she could carry on with her last online tests. I wish everyone had your level of high care and service. One in a million company. Would recommend highly to anyone with internet/computer issues. Thank you TekkieHelp for always being there. ... Read More
Jennifer G.
I was extremely pleased with the level of service and professionalism shown by the staff of Tekkie Help. I had a very unusual issue regarding an email set up and Fadhil from Tekkie Help was determined to solve it. It was critical as I needed a functioning email to communicate with my clients in my new business. And Fadhil did solve it (with a little help from Bo, one of the owners of Tekkie Help). I have also used Tekkie Help for some software training and the technician they sent for the training was very good, patient and helpful. As a small business owner, it is good to know that I can always call Tekkie Help when I have a problem. I highly recommend this company.
Janice A.
I 'm so excited that Tekkie Help managed to solve all our IT problems! And we had plenty. They were amazing! I have never seen anyone working so fast and efficient in Singapore. And I live here nine years. ... Read More
Persa K.
Jasper was just super good! He worked efficiently and quick and also gave me some instruction how to use my new printer! Thank you so much for your help and special thanks to Jasper! I definately will contact you if/when I have some IT problems and will definately recommend you to anyone asking for help in IT.
Jaana P.
Just wanted to give a huge shout out for Tekkie Help. I had huge problems trying to sync my old and new phone. Despite trying everything,including Skyping my son in Europe, nothing worked. The day after I had called them, Jasper came and solved my initial problem and a few others I didn't know I had, all without making me feel like a total tech idiot. And it didn't cost me an arm and a leg either. No affiliation, just a very very happy customer. ... Read More
Anna P.
Just wanted to let you know that your technician Jasper visited us yesterday and we were very impressed with his knowledge and customer service generally. At long last, someone who knows what he is talking about !!
John S.
I just want to say thank you so much TEKKIE HELP and Sarah Pinel ! First world crisis at our house last weekend….Sarah AND her husband took time out on their weekend to temporarily solve our problem. At the next possible appt, the Tekkie rep they sent was very professional and very knowledgeable!! ... Read More
Peggy C.
Very professional and responsive. The engineer listened to what I wanted to achieve and came up with a great solution for rock solid internet around the apartment. Here was the real test – we hit issues after day one. Tekkie Help responded quickly and sent the engineer back on site to resolve it – turned out to be an issue with my existing router. Would highly recommend if you want the job done right.
Jon M.
I recently did Google Analytics training with Tekkie Help and it was fantastic. Charles was a great teacher and really helped me to grasp what the platform can do. I really had my eyes opened! Sarah was very responsive to emails and swiftly organised the training for me, at a time and place convenient for me. Great service. ... Read More
Hannah M.
I contacted Tekkie Help, who were extremely responsive and came out at short notice to complete the last remaining IT/Tech issues on our to do list after moving condos. Amazing service and fantastic people. Have recommended their excellent service to others and none of us have been disappointed.
Nicole G.
Friendly and efficient service which got the job done enabling me to now enjoy watching BBC iPlayer again! ... Read More
Claire B.
Tekkie Help helped me with a whole bucket list of tech-related issues (setting up a fast internet connection all through my four story house, setting up Apple TV, installing the Apple Time Capsule to name a few). Service was excellent and very friendly. I can't recommend Tekkie Help highly enough.
Anne S.
We engaged Tekkie Help to overhaul our IT/WiFi networks and install a new Sonos sound system throughout the Gallery and we are very happy with the results. Bo gave us excellent advice on what we needed and made the whole process, from idea to installation, painless. The team worked efficiently and quickly with minimal disruption which is vital for a business like ours where people are walking around our space all day. We would highly recommend Tekkie Help for any business. Thank you. ... Read More
Chris Churcher – Redsea Gallery
Another shout for Tekkie Help! I contacted Sarah Pinel through Facebook in a panic on a Sunday as our laptop basically died. She replied within minutes and eased my fears. Her technician picked up my laptop on Monday. They assessed the problems and kept in touch with me throughout the process. It took a while to repair and I am so pleased to say ALL our photos and files were recovered. Sarah and her team really know what they are doing.
Karen M.
We were EXTREMELY happy with your service, and sing praises for your company to anyone who will listen. Our Mac is running beautifully, just like new. Thanks again, for probably the best customer service that we have experienced since our arrival in Singapore. ... Read More
Hayleigh J.
After much deliberation I decided on an outdoor home cinema for my husbands Birthday and we love it! Dillon and Bo from Tekkie Help came and did the job with a great big smile and were so friendly and helpful. Dillon was great in explaining everything to me (which in my case took some doing) Thank you.
Emma T.
This company was AMAZING! We used them to get wifi boosted around the house, back up the computer, install Apple TV and 'home' TV channels that we were missing. The technician was professional. He offered advice but never pressured us into anything and everything we got from him was at our request. I really really recommend these guys if you, like us, are not very tekkie! ... Read More
Louise H.
Great experience when my daughter's computer decided to fail! Tekkie provided excellent support and kept me well informed. They were able to solve the problem and restore the Mac to it's former glory. Especially helpful is the collection and delivery service as I don't have a car.
Margaret C.
Just had one of the team over from Tekkie Help to sort out my laptop and phone for new business setup – email, syncing and all the other techie stuff that I have no idea how to do in less than 100 days. He was fantastic. All sorted. And recommended many other changes and additions to my system! Thanks a million. Thoroughly recommend this company for any techie issues. ... Read More
Belinda F.
Just wanted to give a huge thumbs up to Tekkie Help- who were amazing when my external HD fell off my daughter's bed about 3 months ago. In it was 5 years worth of photos and memories. According to the data recovery company it was sent to, the HD was severely corrupted & damaged. It took time but in the end it was all recovered and that company's bill was reasonable too. Thanks, Tekkie Help for keeping me updated, reassuring me & being transparent with costs involved.
Loretta C.
The service we received from Tekkie Help is what we expected – Charles arrived on time, was friendly and helpful, and we didn't feel pressured to do or buy anything we weren't interested in. We greatly appreciated how he cleaned up / organised the hardware and cabling. We will highly recommend Tekkie Help! ... Read More
Tami A.
I just have to commend you on your impeccable selection of staff. It was a great privilege to meet Dillon today – to be in the company of someone so capable and proficient in his capacity as a technical guru. He had a genial disposition about him and he was genuinely helpful and resourceful with our time. Dillon is a great asset to your company and I hope to have him visit again soon to work on some more of our iPhoto issues and hard drive clean ups.
Bianca A.
Your men arrived on time, were polite, efficient and dealt with my computer problems brilliantly!! They were engaged and listening from the moment they walked in the door, and very kind, patient and clear in their explanations to a self confessed technology dinosaur! Thank you so much. I'm very impressed. ... Read More
Georgia B.
I have used Tekkie Help to fix my iMac after the hard drive had a meltdown – they were very professional and made sure that all my data was safe while providing me with regular updates throughout the process. I would recommend using them – thank you very much to Bo and Sarah for all their help!
Andrea H.
TekkieHelp were brilliant! ​We contacted them to help ​us with ​ou​r​ home entertainment system which needed to all 'speak to each other'. My Husband had spent many frustrating hours trying to get it all synchroniz​​e​d,​ but one or two things kept failing. Within an hour, TekkieHelp was able to ​resolve all the issue​s​ and train us on the easiest way to use our system​. On top of that, Charles was an extremely friendly and likable guy​ (I think my husband hive-fived him as he left our house)​. If you have any tech-related issue​s​ at home, call ​TekkieHelp! You won't be disappointed. ... Read More
Vanessa B.
Absolutely thrilled with the service I received from Tekkie Help. Excellent personal customer service, quick turnaround and found easy solution to all the issues I was facing. They even managed to find old photo albums on an ancient external hard drive that I thought I had lost forever.
Sarah M.
Thanks for your help. The network and Synology systems are working like a charm. Jason was a pleasure to work with – a real gentleman and someone who was able to explain the technical work being done in an easy to understand way which I appreciate. His set-up is exactly as he promised so we are all very pleased at home and I am back in the good books of the family as it regards IT matters! ... Read More
Bill B.
Thanks for sending Dillon over. He was great. Sorted out the wifi coverage in our house, got my wifi printer printing wirelessly, set up Netflix on my AppleTV, got the Amazon Kindle app onto my iPad and installed the Sonos soundbar and connected it to my existing Sonos system. Many thanks. It all works beautifully now.
Lavinia T.
Tekkie Help were amazingly responsive when my Mac blew up just before I went on holiday, and bent over backwards to get everything sorted for me. Amazing customer service – thank you so much. ... Read More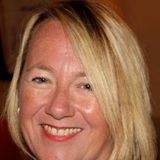 Rachel B.
I have used Tekkiehelp on 3 occasions now to do various IT installs in our condo. They are a great company to deal with for any of your IT needs, especially those involving Apple products. Communication, so often the weak spot with local companies is outstanding. Their service is first class while doing the installation and they even make sure to follow up to make sure you are happy. Very highly recommended
Jim D.
Shout out to Sarah Pinel & the team at Tekkie Help. After some torturous weeks of trying to get fibre installed in our condo and a few emotional breakdowns over the phone with Sarah (sorry Sarah!), i have to say i couldn't have survived it without TekkieHelp! Bo and Jason from TekkieHelp configured our whole place/set up fibre internet through My Republic, fixed our connections on each device, gave us some key tips on family sharing with apple products, fixed my laptop as memory was awfully full and even fixed my helper's laptop too. Call them for any IT needs, they rock! ... Read More
Brynie F.
Thank you Tekkie Help. What a life saver – and outstanding service. When the Apple Service Centre lets you down it's great to know there is a company out there who can help – and at affordable prices too. If only Apple cared as much about its customers as you do. THANKS!
Gilly B.
I am so pleased I was recommended Tekkie Help. They've been fantastic and very professional! I got all my old VHS and mini tapes onto DVDs! I thought all those old videos of my boys when they were little were lost to me! I've been reliving beautiful moments from our past! Thank you Sarah and the team! ... Read More
Ariane R.
I found out about Tekkie Help through a recommendation from a Facebook forum. I just want to say thanks to all who have recommended them. They worked diligently to resolve an iMac situation for me. Their techs were always on time and very friendly. The price was right. I would certainly use them again and recommend them.
Katie S.
The lovely Tekkie people sorted our hideous wifi after months of frustration! They also set us up with Sonos, which no home should be without! We are smitten. Great service, well priced – not the norm in Singapore!!! ... Read More
Natalie L.
I want to say a big thank you to Bo from TekkieHelp who came to see me today and spent 3 hours sorting out my technology in my room so I can watch Brit TV without constant buffering, watch TV on my IPad, he sorted my computer security out, got rid of numerous virus's I had and got rid of the bugs that were slowing it all down too as well as spying on me! He also sorted my wiring out so it looks less like spaghetti junction too! If any of you need anyone to sort out your computer call them for sure!
Julie H.
I've engaged Tekkie Help, Singapore, thrice, in relation to my IT needs. The company sent Vincent over twice and he was very helpful with answering my Mac related queries and I could check off my list of to-know, to-have-answers and to-solve. For each of his visit, my objectives were met and it was a pleasure to work with Vincent given his friendliness and helpfulness. For help with FaceBook Page set-up, it was Sarah who came by. She did a great job showing a techno dino the rope to navigating Facebook on my own. Sarah was totally patient in listening to what my website was about and in giving ideas in the presentation of the FB Page I was looking to set up. After the end of our session, she followed up with an email to summarize her guidance to me and asked to be informed when my website is launched so she could help to promote the page with a few existing Facebook groups of hers who may possibly be interested in the work that I do, to help build the audience. The fact that I only met her for the first time and she offered this kind gesture, I was truly bowed over. It gave me a sense of the "kampong" spirit that we in Singapore talk about. Helping a fellowman because we can and we feel it in us to do so. No expectations. Such expansiveness and such is the freedom to be…. thank you! ... Read More
Elione Sun
After quite some IT challenges in the house, TekkieHelp came to the rescue. Wireless internet set up throughout & through the recommended MyRepublic subscription now enjoying Netflix, BBC IPlayer, etc. as well. Bo, Sarah & Charles, thank you! TekkieHelp: highly recommended!
Sandra K.
Once again Tekkie Help sorted out our family's electronic devices… on time, hassle free, stress free. Love your business! ... Read More
Lisa H.
Shout out for Tekkie Help – Just had them in for internet problems in a cluster house. I had used homeplugs, but they had stopped working. Charles from tekkie help was super good and not only did he get them going again for now, has come up with a far better way to get the same strength signal throughout all 4 floors.. Looking forward to getting full strength next week. Highly recommend them for any internet or computer help! Excellent!
Hayley A.
I had some very serious computer issues this past weekend. I am fairly comfortable finding my way around my computer and trying different trouble shooting techniques but I also know when to stop and call for help! Vincent was my Tekkie Specialist and he was absolutely wonderful. He got my computer backed up and running again, saving my data and photos. It took about two hours. Having worked in the corporate world for many years, I've worked with many top notch IT people and I have to say that Vincent is very, very good. If you need to call someone for a house call on your computer, I would recommend Tekkie Help ... Read More
C.J.f.
We are so grateful to Tekkie Help for coming and setting us up with all of our wireless/tv/music needs in Singapore. We moved in to our new apartment and were daunted (and exhausted) by the idea of figuring it all out, and they made it easy and pleasant. We are especially grateful that they took the time to figure out how to make wireless speedy and effective in both of our home office spaces on opposite ends of the apartment through multiple very solid walls. They were quick to respond to all of our questions before and after their home visit. We are up and running now, and very thankful.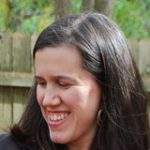 Alissa F.
Tekkie Help – The go to for all of your technical needs……..So I have a husband who insisted on getting this swish smart tv/blueray system and I gave in as long as he knew how to set it up and navigate it (then teach me). Well that never happened did it! So when something went wrong, 2 years on I might add, I called in Tekkie Help. Bo and Kai came out today and finally it is all working properly. They even vacuumed behind and tidied it all up (which was an embarrassing sea of cord and cable). Fab service and I highly recommend them. I'm organising them to come back out to check through my internet/wifi setup (which in a cluster house is not great). So like their FB page and stick them in your contact lists. After 20 years on this island, I am so relieved to have found someone who knows what they are doing. ... Read More
Tania W.
Annie from Tekkie Help came and fixed all my pooter / printer problems. I just wanted to let everyone know that I am so impressed with the level of service, her knowledge and "easy to understand" explanations. Fabulous. Thank You, Thank You, Thank You!
Justine B.
Just want to share my positive experience with computer repairers Tekkie Help. My computer was fixed on the same day – they collected it from my home and dropped it off in the afternoon, all fixed and updated. The price is quite reasonable. Last night my laptop wouldn't turn on and the next day it worked fine, and I didn't even have to leave the house! ... Read More
Natalia R.
I just wanted to wholeheartedly recommend Tekkie Help for any computer problems. I had a total disaster with my son deleting/ corrupting my whole iPhoto library – this needed full on C.I.A type data recovery (and not just a simple find hidden files type affair as I had also upgraded my operating system after the library was deleted). A lot of the photos were retrieved. Bo and Sarah are a joy to deal with. Bo took on our case – he's just such a nice, honest, decent, clever chap with the patience of a saint and he clearly enjoys what he does. You couldn't leave your computer in better hands. They are also very reasonably priced. Finally – make sure you back up your precious photos of the kids. It's such a horrible feeling when you think you've lost then.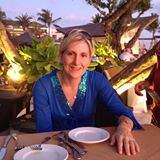 Louise P.
Thank you Bo, Sarah and the Tekkie Help team. Bo was a great help. I really enjoyed having him at my house… I know enough technology to be frustrated and it was really enjoyable for me to follow along as he worked. I certainly learned a thing or two, and valued his advice on a range of points… including how to dispose of an old laptop. I joked about 'something better than bashing it with a hammer'…. who knew that actually IS best? It was absolutely the best investment I've made this year – worth every penny. Thanks Sarah for introducing Tekkie Help and for your very nice prompts to book in the appointment. ... Read More
Diane K.
I recently posted a question onto a Facebook group page regarding a storage and backup computer issue on my Mac, Sarah Pinel, owner of Tekkie Help, offered to help. The most professional, knowledgeable, patient, responsible Apple certified product expert, Ann Penelope, came to my home and saved my computer. Annie answered all of my questions and made sure all of my computer needs were met. I strongly recommend Tekkie Help; ask for Annie, she is amazing! Thank you, Tekkie Help, my computer is now running like a "sports car".
Melanie B.
After reading about Tekkie Help on a Facebook group, I called them to help me with several IT/ Media issues which were causing marital disharmony everytime they were attempted to be fixed/installed. Bo – the Man Who Can ("marriage saviour") came round and did everything I needed (extended my wi-fi to every crevice in my house and gardens, helped me play my UK & US TV shows on my TV rather than all of us huddling round a laptop etc). All in a normal amount of time, with no swearing, temper tantrums or threats of the TV being thrown out the window!!! If you have a smart TV that you don't know how to use or poor wifi signal, give this company a call. They are great, I can't recommend them highly enough! ... Read More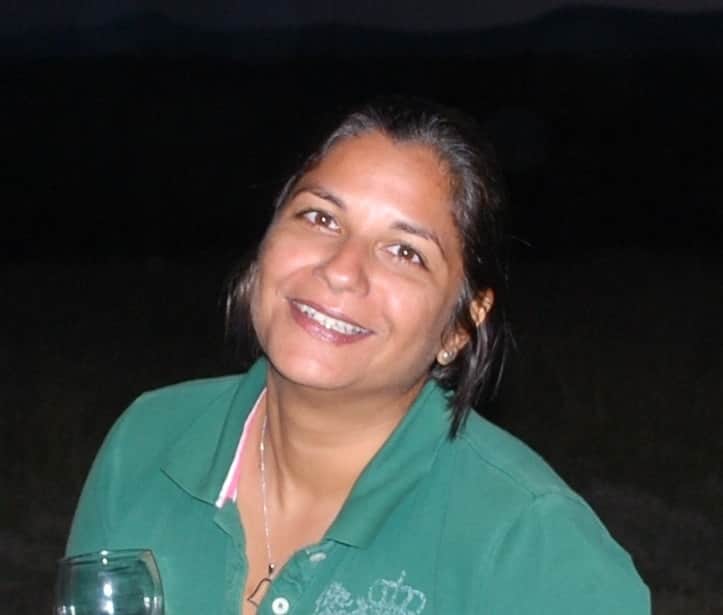 Mano G.
Tekkie Help came to fix my husband's very dead MAC laptop and ended up telling me I was only hours away from my MAC having a major melt down…not what you want to hear but so glad to have found with enough time to do something about it. Bo was extremely helpful and will be back to complete our next phase of technology improvement. Having created an online business – www.myoodle.com – recently I think I've found my go to man when it comes to my IT needs. We have to take my IT environment from personal to business and Tekkie Help are the wonderful people are that going to help me get there.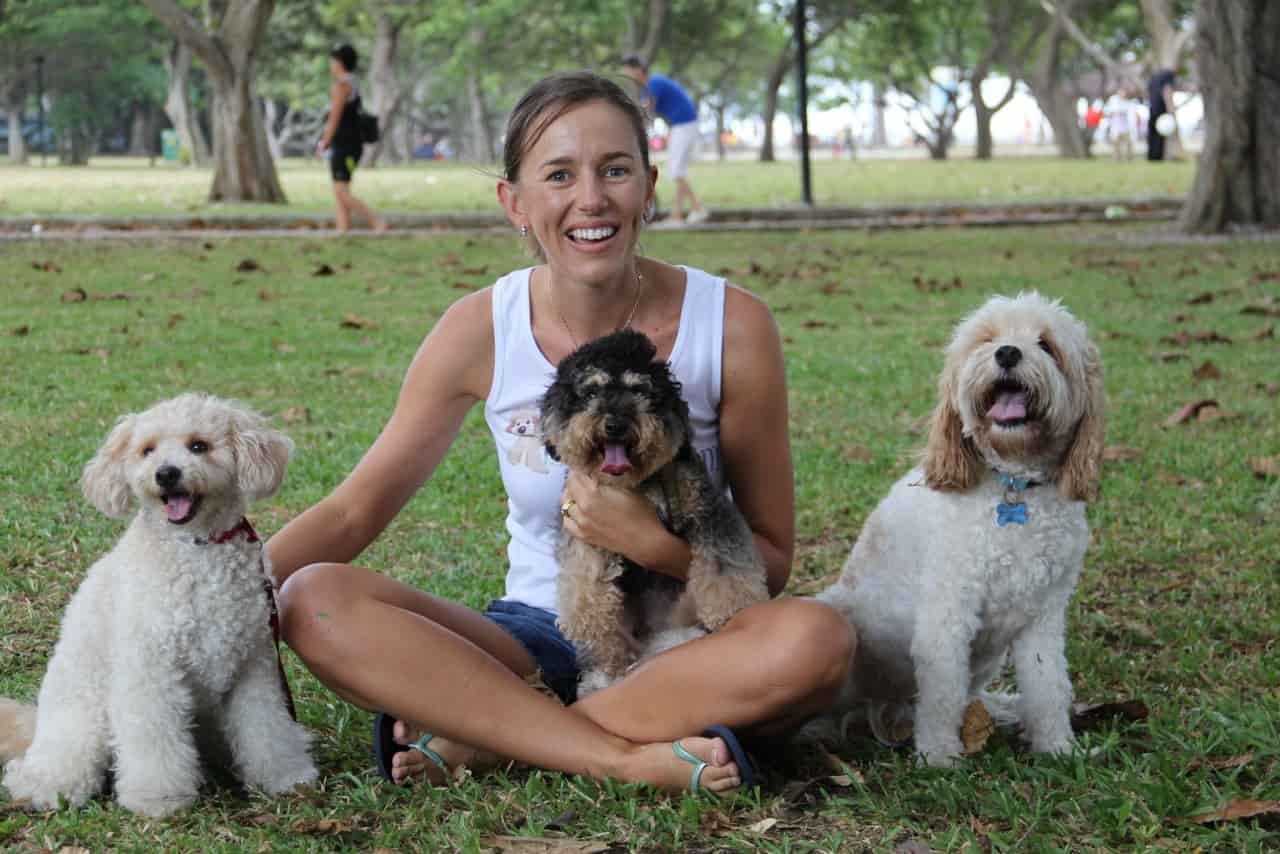 MyOodle.com
A huge thank you to both Sarah and Bo Pinel of Tekkie Help. The service provided, from the first phone call from Sarah to make an appointment, to the completion of the WIFI enhancement with Bo, has been second to none. Both Bo and Sarah have been very professional, yet friendly and approachable at all times. Bo encountered technical difficulties on the job with us but approached it with good humour and patience. Furthermore, he honoured his initial quote despite the job taking many hours longer than expected. We are thrilled to have WIFI reaching every corner of our condo (our helper is now a huge fan of Bo's after he provided her with fast and reliable WIFI in her room!) and are excited to be able to watch some great TV through our new Apple TV and VPN set-up. I whole heartedly recommended the services provided by Tekkie Help, and know who l'll be calling for tekkie help in the future. ... Read More
Sarah C.
Tekkie Help came to our house and worked wonders on all our iPads, iPhones, new Mac, printer and wireless router. We have two young children, a busy lifestyle, and my husband does not have the time or patience to sit down to fix anything. As we are starting a new business here we needed to update our computer. Tekkie Help helped us buy a new Mac, transfer all the data from our old PC and made everything hassle free. I now enjoy working in our office and don't feel the need to throw the computer out of the window with frustration as everything works beautifully. The Tekkie Help representative was incredibly professional, patient and explained things simply for non-IT people to understand. We would highly recommend their services.
Karen K.
Carrol Boyes is a South African wholesale manufacturer of upmarket homeware and tabletop items. Our first Asian retail outlet was opened in Singapore, in Tanglin Mall (Level 3), on 1st December 2012. We contracted Tekkie Help to provide all the IT requirements for the shop, which included the provision of a shop PC, online point of sale (POS), receipt printer, wireless network and surveillance system. We are delighted with their work, all the technology was quickly installed, configured and set up to start up in a very user friendly way. A key benefit is that we have remote access to the surveillance cameras via our computers and phones. One of the advantages of using Tekkie Help was that they did everything. This meant we didn't have to contract various different specialists to sort out the network, point of sale and surveillance. ... Read More
I contacted Tekkie Help as I had a number of computer and iPhone issues I needed assistance with. On a personal level, I had 10 years of family photos stored in various folders over several computers and external drives. Simply put, there was no photo management in place. With Tekkie Help's guidance, I was able to combine all of the photos to one place, clear out a huge number of duplicates and create an orderly filing system. Not only are my photos now neatly filed, they are also securely backed up. On a business level, Tekkie Help set up and configured my emails on the computer and iPhone allowing me to work much more efficiently. Tekkie Help resolved quite a number of glitches and problems with my computer. As a new Apple Mac user, I found Tekkie Help's expert advice extremely helpful. I found the Tekkie Help representative professional, knowledgeable, patient and friendly. I will definitely be calling on them again if and when the need arises in the future and wouldn't hesitate recommending their services to anyone looking for technical help.
Wynona L.
My MAC crashed. The Time Capsule had not backed up. At risk was 6 years of family photos plus other documents and data, but what I really cared about was the photos and vidoes. The kids riding bikes for the first time, school plays and athletics meets, football games, medals and certificates awarded. All potentially gone. Was prepared to lose the machine if only I could get the photos and vidoes, irreplaceable family memories. Tekkie Help was amazing, making many visits and trying as many options as possible to save and secure my photos. With my busy schedule and travel, I could not manage the process and make all the visits to the various service centers and keep up with things, but I quickly felt safe handing eveything over to Tekkie Help and had confidence that they would do whatever was required to save my memories. In the end, I got all my photos and videos back, all the work files and other stuff, even my MAC itself, safely repaired, after both the Hard Disk and power supply needed replacing. Without them my kids would have been furious about their lost memories. I myself greatly saddened. But Tekkie Help saved the day! My great thanks to Tekkie Help! Call them, they're great. ... Read More
Laurence S.
I contacted Tekkie Help as I needed help to move 10 years of photos from our old PC to our Apple as well as transferring the tapes from our old video camera to our Mac. Tekkie Help were fabulous and saved me and my husband hours of time trying to figure out what to do. As well as sorting out my photos and videos, Tekkie Help also offered some great tips on how to better manage my folders and Mac. They are extremely knowledgable, friendly and happy to answer all your questions. I would absolutely recommend them and I certainly will recommend them to anyone I know who needs a bit of Tekkie Help! Thank you, thank you, thank you!
Lucy D.
A big thank you to Tekkie Help for sorting out our entertainment system. We'd recently bought a Smart TV and wanted it all to work to it's maximum potential, (which it definitely wasn't)…very frustratingly, DVD sound would come out of the speakers but we couldn't get the speaker sound to work for the Mio and Starhub channels. Tekkie Help came and streamlined the entire sound system, corrected the speaker configuration and made sure the HD was also to it's potential, which certainly wasn't done by the company who delivered and installed it all for us. It was a complicated diagnosis as it turned out that some of the old cabling was no longer compatible and/or worn out. I am now able to simply press one button to toggle between the three, and surround sound is instant. I also needed wireless internet in the upstairs of the house which was installed in 10 minutes. The level of expertise here is way more than any company who has been to my home to install equipment. I can't recommend them highly enough. ... Read More
Lynne A.
Book an appointment
—– —–
To book an appointment for someone to come to your home and resolve your IT issues, please complete the following booking form. We will confirm your appointment within 2 hours (during working hours). Should you wish to speak to us to discuss your requirements in greater detail, please call us on 81138682.