Tekkie Help is a Singapore based Private Limited Company that provides onsite IT support and is dedicated to helping people make the most of their technology.
Founded in 2012 by British couple Bo and Sarah Pinel, Tekkie Help was created to help people who need support with their technology. Whether it is because they're frustrated with trying to get it to do what they want, baffled with how it works or simply do not have the time to get it going. Our objective is to take the hassle out of their technology and get it all working for them in the most effective and efficient way.
Each member of our highly skilled and experienced team are dedicated to making life as easy for you as possible so that you can enjoy the benefits that the very latest technology can deliver.
In 2017 Tekkie Help created a sister Company "Tekkie Help.Biz" which is focused on providing IT support to small & medium sized businesses.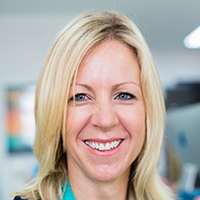 For us, it is all about delivering excellent customer service and at the same time resolving people's issues with their IT."
Sarah
We provide onsite support for people at home, as well as small and medium sized businesses. We have a team of experienced and friendly Tekkie Specialists with different specialisations, so there's always an 'expert' on hand."
Bo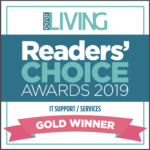 In 2019, Tekkie Help was voted a Gold Winner in the Expat Living Reader's Choice Awards 2019 in the Best IT Support / Services category.
Tekkie Help won the Best Innovative Business Award in The Finder Expatpreneur Awards 2019. 
In 2020, Tekkie help was once again awards a Gold winner in the Expat Living Reader's Choice Awards in the Best IT Support / Services category.
Tekkie Help is delighted to be recognised as a "Best in Singapore" computer repair company in Singapore. We pride ourselves on quality repairs for both Mac and Windows.
Why choose Tekkie Help
—– —–
Excellent credentials and experience
We are an award winning, professional, technically savvy and highly experienced team, dedicated to delivering the best service.
One stop holistic technology support service
We are able to deal with a diverse range of technology ranging from mobiles and computers to cameras and home entertainment theatres.
We take the hassle out of technology
We aim to get our customer's equipment and software functioning in the most effective and efficient way possible. Once we have completed an assignment, we walk our customers through the steps they can take to keep everything running smoothly in the future.
Totally trustworthy
We understand that data and equipment are extremely precious to our customers and so we treat it with the upmost care, respect and discretion.
Competitively priced expertise
Specialised knowledge and expertise delivered in a friendly and understandable way is not cheap. However, we believe our pricing structure is reasonable and fair and we always endeavour to agree our charges with you before we start work.
Personal service
We pride ourselves on our personal approach to customer service. We are able to tailor solutions to meet individual requirements and deliver solutions with excellent customer service.