Chaos to Organised: Photo Organisation Solutions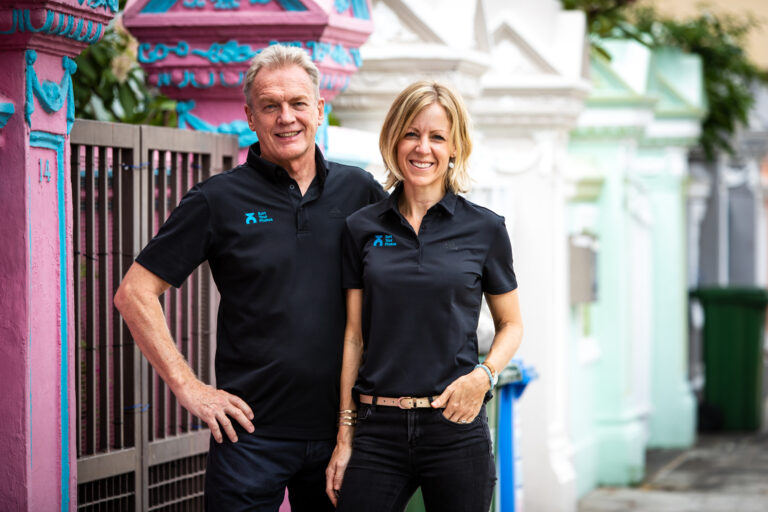 Chaos to organized – That is what exactly what the objective of the new business venture, Sort Your Photos is all about – we want to help people manage, organize and protect their photos. For almost a decade Sarah & Bo from Tekkie Help have been helping people at home and work get their technology working how they need it to. So why an expansion into photo organisation and management?
Why launch Sort Your Photos/what spurred the idea on?
Over the years, more and more people were coming to us with tech problems relating indirectly to their photos – they were running out of storage space, they had issues with Cloud syncing and configuration or in some cases had sadly lost photos. The more photo-related tech support we encountered; it became obvious to us that one of the main reasons people struggles with photo organisation is that they don't have a solid framework in place. Technology is constantly evolving, and it can be challenging to keep up and get everything to integrate seamlessly. Our customers were facing difficulties as they didn't have their tech set up in a way, they could even start to tackle actually organising their photos!
Getting the technology right is so important – it's the key to any successful photo management strategy and so we consciously started to specialize in photo organisation, management and protection, to the extent where we have now created a separate company "Sort Your Photos" which is dedicated to helping people manage, organise and protect their photos.
How does Sort Your Photos help people and how does it work?
Sort Your Photos is primarily a training company, empowering people to get their technology set up correctly so that they can ensure their photos are safely protected and from there we help them to customise their digital photo organisational workflow.
Here in Singapore we run group training workshops, as well as private coaching to educate people on the basics of how to manage, organise and protect their photos, for both Mac and Windows. users. We also provide hands on support to upgrade computers to increase storage space, recover lost photos, consolidate photos from various devices and old media (e.g. DVDs, VHS tapes, printed photos etc) and then remove all the duplicates – basically doing all the leg work for our customers. It's really rewarding and our customers are super happy with the end results.
For those wanting training on the actual implementation, then our flagship course is the Sort Your Photos Mac Masterplan, is the ideal solution. It is a fully comprehensive training program which literally takes people step by step from chaos to organised – it is not just the theory, we provide all the tools to actually implement the strategy – video tutorials, checklists, strategy plans, even live weekly coaching, a Facebook community. At present this is just for mac users but for those Windows users, you'll be delighted to know we are working on an equivalent program!
Are you just helping people in Singapore?
No! The nature of online learning means that our borders to sharing knowledge have no limits (aside from the requirment of a good internet connection!). We are heling people in all corners of the world from US, UK, Australia and New Zealand and even in our home island of Jersey! It's been wonderful that we can share our knowledge and expertise with people around the worl. We belive we have a unique advantage being both IT experts and photo organizers given that technology underpins any successful photo management strategy.
What are some of the benefits of creating a photo management strategy?
The nature of digital means that we are now taking a massive number of photos, there is no limit and we happily snap away to caputre every fun memory, every "thing" we want to remeber, even every meal in some  people's cases! The problem with this is the amount of data and photos that we accumulate, some of which is just rubbish and can clutter up our camera rolls and take up precious storage space. The lack of organisation and can very overwhelming for people and so, having a seamless workflow can be a huge relif – not only can it make sorting and organising much easier but one can have peace of mind that their precious memories are safely backed up. Without a proper workflow, with photos scattered all over the place, it is very difficult to backup photos.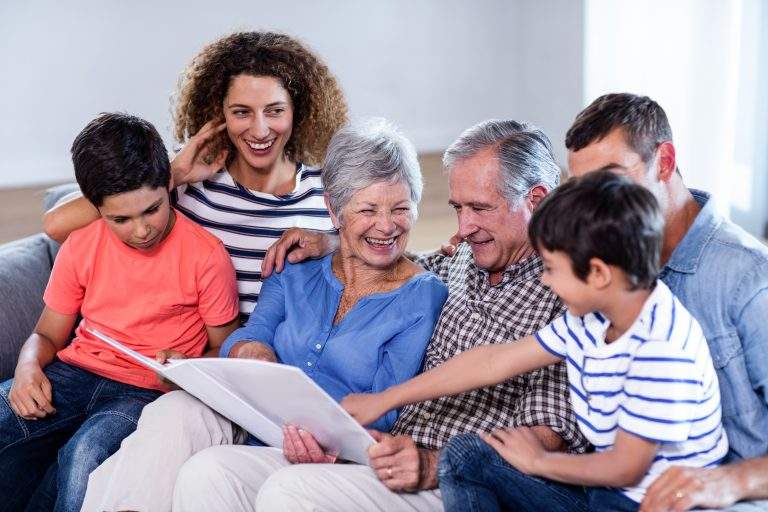 We find that so many people get bogged down with the clutter that they lose focus with the end goal, which is ultimately to enjoy the photos! Unleasing memories for hard drives and computers should be at the forefront of people's minds – we help people to bring their memories back into their daily lives by educating them on how to change screen savers, how to get photos on their TV, how to publish, share and edit their favourite memories. It really is rewarding seeing people reunited with memories they had forgotten. We want to empower people bring order to their photos and preserve and protect their memories for future generations.
What 'worst case scenarios' have you ever encountered with photos
Most people have huge unwieldy photo collections, it's just the nature of taking digital photos these days. So from a volume perspective, there is no worst case scenario, the issue is how the technology is set up to handle the photos!
Get the technology wrong and the results can be devasting. One of the most common mistakes we encounter is when people don't have a backup and then the device holding their photos is either lost or has a hardware failure.
Contrary to common belief too, having photos just stored in the cloud is also putting your photos at risk. There was a very sad case where a lady lost a significant chunk of photos as one of her children was using a device linked to her cloud account and then deleted photos to make space for games… as there was no back up, all the phots were gone forever – no chances of data recovery.
Which course is best for who and how to book?
The in-person training workshops lay the foundations in place, they educate people on the overall strategy. From there you will need to implement yourself (although we do offer services where we do everything for you!). These foundation level workshops are 3.5-hours and separate courses are available for Windows and Mac users (private tarining also available).
The Sort Your Photos Mac Masterplan on the other hand, is everything Mac users need to get the technology set up correctly, iCloud configured correctly, the techniques and tools to organize their photos, manage screenshots, remove the duplicates and back up their photos. Plus, it has extra training on how to enjoy your photos as ultimately, that's what it is all about! This training comes with weekly live coaching and so the perfect solution is someone is looking for a proven strategy, accountability and comprehensive guidance to actually tackle their photos and get organized!
Limited special offer
For a very limited period, we are offering a complimentary photo management strategy call to help people make a plan to move forward. People often get stuck as they feel so overwhelmed and don't know where of how to start. We will discuss the challenges you face and recommend ways to
All courses bookable at www.sortyourphotos.com/courses-services