Happy 10th Birthday to Tekkie Help!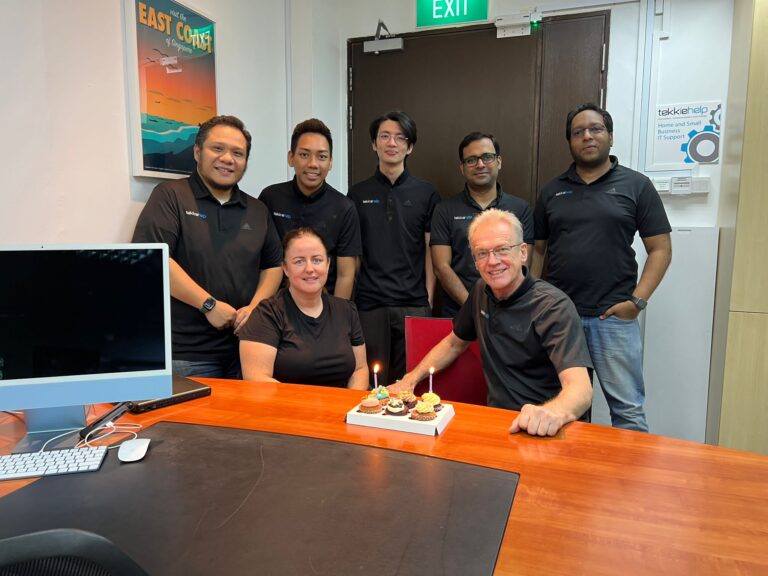 Wow, where has the past decade gone? This month, with a blink of an eye, Tekkie Help turned 10 years old – definitely a milestone we are all celebrating. If you've ever set up a new business before, I am sure you will be able to appreciate the blood, sweat and tears to make a new business work! Looking back over the past decade with enormous gratitude for all of our loyal customers, staff and suppliers, without whom we wouldn't still be operating today! Proud too with how far we have come from just Bo, out in the field helping residential clients get their technology working, with me running the backend operations from our small home office and then fast-forward 10 years,  and we now have  a team of 10 highly experienced Tekkie Specialists and support staff in a big new office in UB.One and are one of the leading providers of IT support for residential and business clients in Singapore (not to mention a number of awards under our belt!).
So what was behind the idea of Tekkie Help?
A little over 11 years ago, Bo and I (Sarah) moved from the little island of Jersey, to this much bigger island of Singapore in search of new opportunities. We landed with just three suitcases, a one-year-old and no job… I am sure you think (like most of our friends and family did), how crazy we were to make such a move. Looking for a C-Level job in a country with no network or regional experience was much harder than we anticipated and after 6 months, time was running out on our Personalised Employment Pass. Bo had always had a dream starting his own company and so in between job applications he started to realise that this was actually the perfect time to do so…. Bo and I brainstormed a number of business ideas (often over a couple of glasses of wine!) and from these Tekkie Help was born!
Speaking with friends, we had sensed that people were struggling with the latest technologies. They either didn't have the skills, patience and/or time to get the most out of their IT. Expats have a much smaller support network and many people don't have an IT guru friend or relative they can call upon for help as they would do at home. We saw a niche in the market and decided to go for it.
Bo started out in the field as our sole technician with my support  relentlessly networking and marketing to help build an initial customer base. From there, it wasn't an easy road, it took about 3 years before we finally turned that corner where new businesses either fail or start to thrive. Thankfully for us, things started to take off…
Scaling the business
With Bo's technical, marketing and sales background, coupled with my marketing background and relatability to our clients' issues and needs (yes, I was a techno phobe!!), it put us in a good position to strategically develop our business. Our business model was effective in enabling us to gain momentum quickly with minimal investment at the beginning. We worked from home and at that time had no staff. Aside from paying for the development of our website, we were ready to go and generate money from day one. By really focusing on excellent customer service, we have been able to grow our customer base purely on word of mouth (and of course Bo's good work!).
As demand for IT support grew, it was time to recruit more technicians to serve our clients. This is always (and still) a challenge as it is critical for Tekkie Help to have Tekkie Specialists who live and breathe our values – aside from first-class technical abilities, they need to be excellent communicators and go the extra mile to deliver an overall fantastic client experience. We are very fortunate enough to have a fantastic team of Tekkie Specialists who all meet our high level standards.  Vinod, Fadhil and Rao – have been with us for over 60% of our journey and so if you are a long-term customer, I am sure you are perhaps familiar with them!
More than home support
We started Tekkie Help, primarily to support people at home with their IT issues – optimising home WiFi networks, setting up access to international TV, resolving computer software issues etc. Within a few months, our capabilities broadened immensely and we started to undertake hardware repairs, install home cinemas, install home surveillance and home entertainment systems, website development etc.  It wasn't long until people at home requested us to come and provide support to their own businesses and slowly word and reputation spread and we began to provide IT support to many small and medium sized businesses. It got to a point where we had to recruit Business focused Tekkie Specialists to service these more complex IT needs and at this point we launched our sister company Tekkie Help.Biz. Interestingly today, our corporate business equates to 60% of our overall revenue demonstrating the fast growth in this segment.
From IT support to Photo Organising 
Now many of you know that we also help people manage and organise all their hundreds and thousands of photos – we do this via a new sister company Sort Your Photos.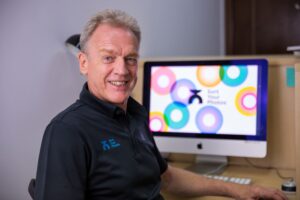 "How do photos fit in to this?", I hear you ask!
Over the years, we had an increasing number of people come to us with photo related tech problems.  It became obvious that the main reason people struggle is that they do not have a solid foundation in place. Technology is constantly evolving, and it can be challenging to keep up and get everything to integrate seamlessly. Our customers were facing difficulties as they didn't have their tech set up in a way, they could even start to tackle actually organising their photos!
So that's what we do now – provide online training courses, in-person training workshops and a full "Done For You" service of consolidation, organisation and of course backup!
What's next?
Well of course, we want to continue to grow our business and reach further out into the community to assist people in resolving their technology woes. We would love to offer people a special birthday discount of 10% for any appointments booked in October if you quote "BIRTHDAY SPECIAL".