Need to work from home? How to get your IT set up and running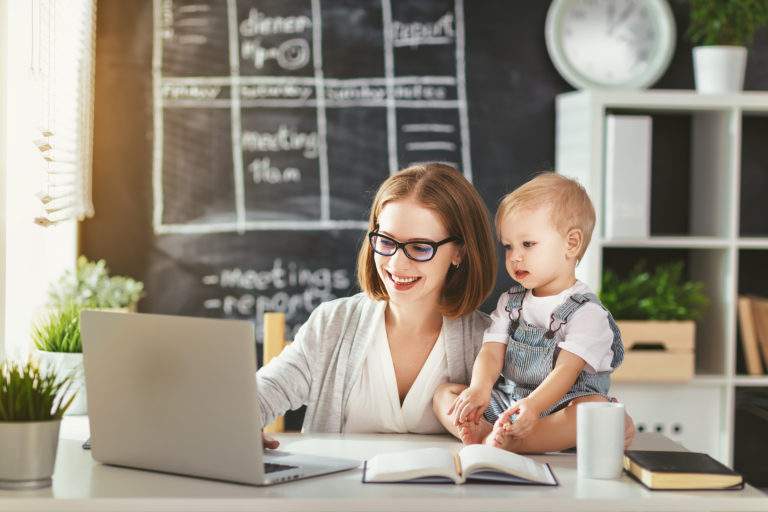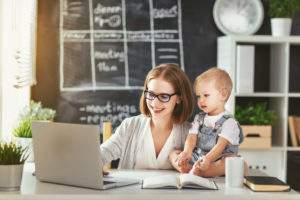 As the Corona Virus outbreak grows, more and more people are being asked to work from home in order to minimize the spread. If your employer has enforced home working or split shifts, you may feel lost navigating remote work and struggle to be productive due to the limitations of your technology.
In these challenging times, we are very fortunate to actually have the capability of working from home.  Thanks to the ubiquity of mobile devices and that most business applications available through cloud services, it should, theoretically, be a very simple transition to work from home instead of the office.
That said, technology is never simple and so here are a few tech tips to follow that can help to make remote work set up a lot easier.
Get your Wi-Fi in order
Since most devices now connect wirelessly, your experience working from home will depend a lot on your Wi-Fi performance. Having a stable and strong network connection will significantly enhance productivity when working from home. There is nothing more frustrating (not to mention unprofessional) having conference calls frequently dropping in and out.
Virus aside, WiFi black spots, network drop-outs and buffering are all fairly common issues in Singapore, partly due to the dense structure of the concrete and reinforced steel buildings here. There are a number of different techniques that we can implement to ensure you have seamless coverage throughout your home. Now is the time to address these!
Our team of Tekkie Specialists are currently working flat out at the moment to help optimise people's network to ensure it is capable of supporting their work from home arrangements. If your WiFi is being problematic, the best option is to ensure you have hard-wired WiFi access points in strategic locations to ensure you have good coverage. This can be achieved using existing data points or, if these are not available, telephone sockets can usually be converted into data points. For an even more reliable connection, it is ideal to connect your computer directly to the data point for maximum internet performance. If your home doesn't have any such sockets then an option would be to lay new cables and position data points where required.
Another option is to implement a "mesh network", such as Google WiFi. In the right situations, mesh networks can be very effective. However, it is essential that the mesh "nodes" are within good WiFi range of each other so that they can piggyback the signal. Concrete walls can hinder this so it may be necessary to install additional nodes in corridors and stairwells to bridge the signal between rooms or floors; it can be tricky finding a place with power, and costs increase considerably adding nodes. Find out more about why mesh network isn't always the answer in our "Mesh Networks: Everything you Need to Know" blog post.
Secure your home network
As millions of workers log into work from home to avoid the spread of COVID-19, there is also an increasing chance of exposure to another kind of virus, the kind that can lock up corporate networks and potentially risk the leak of sensitive data. Make sure all devices on your home network, especially the ones you use for business have the latest software updates (which often contain critical security patches) and also update any anti-virus software. We also recommend staying away from using public WiFi connections, as that offers no defence from trolling hackers.
Now is also a good time to refresh your passwords into something stronger and to turn on multifactor authentication if you haven't already, and to become more aware of phishing attempts.
Embrace the webcam!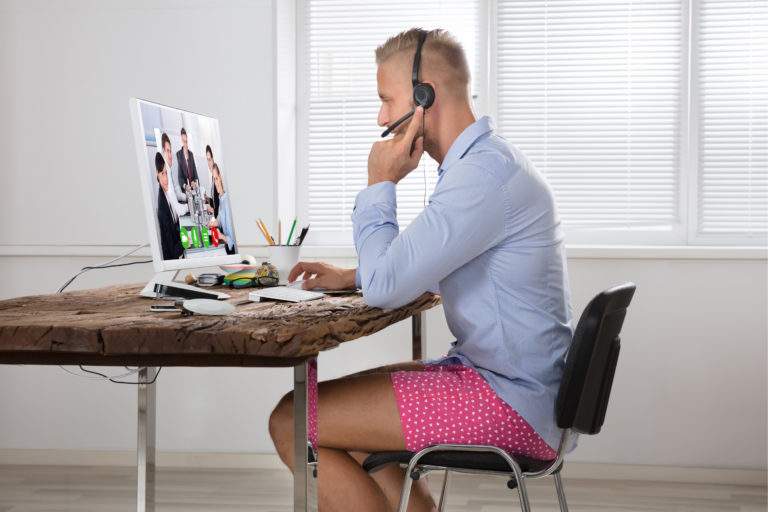 Conference calls can be tough, especially if you are not used to having so many — there are time delays, not knowing who's talking because you can't see the person, people getting interrupted on accident, let alone figuring out how to dial in!
First things first, when working from home you'll want a good webcam and headset to make for a comfortable quality experience. Using your built-in webcam and basic headphones should work well enough, but if you want to upgrade the experience, investing in a webcam or headset is a good idea, especially if you're working at larger monitors (and need to block out any noise from kids at home!).
In terms of video-conferencing software, if your business uses G-Suite then Google Hangouts is a great free application and for Microsoft Office 365 users, then Microsoft Teams works really well. Other video calling software we recommend is Zoom and LifeSize.
For your own sanity, you may also want to consider scheduling online social time to have conversations with no agenda. Use Slack chats and things like that if you miss real-time interaction.
Get a monitor
Your laptop probably has a screen size between 12 and 17 inches, measured diagonally. Desktop monitors range in sizes but, most of the time, you're going to want to go between 19 and 27 inches for as more pleasurable work experience – better for your posture and eyesight. You want enough room to spread out your documents and apps, but you also don't want a big screen taking over your entire desk.
If you're considering adding two monitors, 22 inches is the perfect sweet spot between "too big" and "too small." They'll go nicely side by side without taking over your entire desk. If you're just getting a single monitor, consider moving up to 24 or 27 inches.
In terms of specs, a 1080p resolution is fine for most people who are just doing work. If you're going to use it as a gaming monitor, too, then you need to think about all sorts of things that will add to the price, such as a sharper resolution, better refresh rates and more. You don't need a curved monitor. They look cool but really don't add much to the experience. And make sure you get other basics such as an IPS screen for better viewing angles, which most have, and a good contrast ratio, at least 1,000:1, so that you get a good balance between black and white pixels. More expensive monitors will have much better contrast ratios.
Consider other things: Some monitors have built-in speakers, but most don't, which means the audio will still just come out of your laptop. Does it have an adjustable stand? You may want this if you want to adjust how high or low the monitor sits on your desk. Does it tilt forward and backward? Can it flip 180 degrees? These are other features you don't need but that you may want.
For more work from home tips and tech product recommendations and help actually setting up a home office for remote work, give us a call on 81138682 or use this booking form to arrange for Tekkie Specialist to come and visit.