Protect your precious memories: 6 ways to store, organise and enjoy your digital photos!
With smartphone cameras becoming more powerful than ever, coupled with ubiquitous photo-sharing on Facebook, Instagram and other social networks, we're taking more photos than ever before. However, the inherent problem here lies in actually having to manage all of these devices and the photos stored within. Have you ever asked yourself where all of your photos are actually stored? Are they backed up? And does your back up have its own backup? and, do you actually get to enjoy your photos?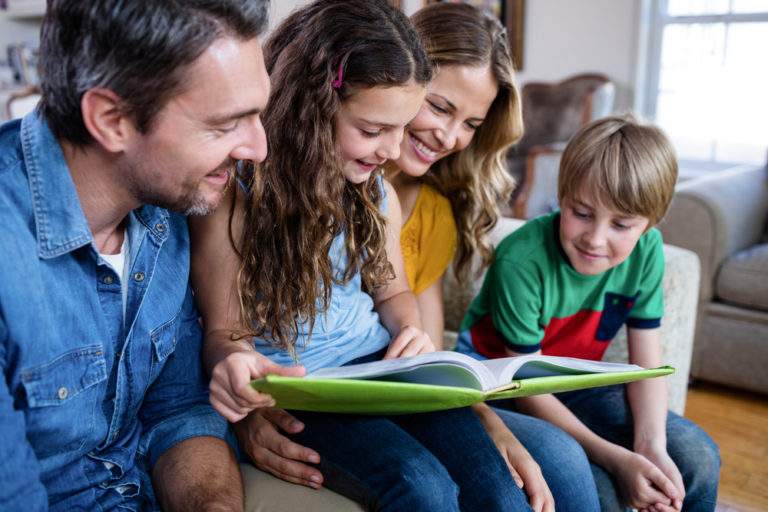 The only way to protect your photo collection is to develop a good photo management routine because without this, you risk losing your precious photos forever. Here are our recommendations for managing and protecting your photo collection.
Create a centralised "Photo Hub"
Store your photos in one central location, such as on your computer. This will help you keep tabs on what you have and where it's located. Regularly consolidate all of your photos from your phone, camera, and tablets and download them to your photo hub. The more frequently you do this, the more you minimise the risk of losing photos in the event that your camera or phone is (hopefully not!) lost or stolen.
Choose a good photo management software program
There are all sorts of systems and software available for managing and/or viewing photos, where some are free and some you can get your hands on for a small fee. For Mac users, we recommend the free app, "Photos" (tends to come as part of the Mac package!) and for Windows users, we suggest Google Photos. Both tools enable you to easily view photos, create albums, make edits and import new photos from multiple devices.
Add metadata to your photos
When it comes to organising your photos, the single most important thing you can do is add information called "metadata" to single, or groups of photos. Every photo taken has automatic metadata attached to the photo such as what device it was taken on, the location, the size etc. There are options to add additional metadata to photos such as a certain holiday (e.g. Bali 2019), an important document (e.g. "Passport photo") etc. If you have metadata you can easily search for photos and even automatically create "smart" albums based on certain criteria which can include metadata.
You can easily add metadata to your photos directly from your phone using Google Photos. For Apple users, you need to download a third-party app like Exif to be able to add metadata to your photos. This is great if you take screenshots of information, such as a gardener recommendation in a Facebook forum – you can simply label the photo "gardener".
We also recommend tagging your favourite photos or photos you need to access on the move (e.g. membership cards, passport photo etc). This certainly makes life much easier when trying to access the photo you want, when you want, without having to scroll endlessly through your camera roll.
Back up, back up and back up again!
One would think that this far into the digital age we wouldn't need to preach the importance of backing up files, but you'd be surprised at the number of people we visit that have no back up in place! Make it a habit to back up your files regularly, especially every time you transfer a new batch of images to your computer! Your back up also needs its own backup – the more copies you have, stored in different locations, the more you minimise the risk of losing precious photos. Consider using cloud storage as an additional back up solution as it provides a very resilient remote storage facility, whereby your photo collection is free from the threat of physical damage, natural disasters, and theft. Storing them online also provides a convenient way to share them with family and friends in other countries!
We always recommend a 3-2-1 backup strategy whereby you have 3 copies of your data, in two formats and with one copy off-site. Tekkie Help runs workshops on "Creating a Robust backup Solution" if you are not sure your backup is set up properly or if you don't yet have a backup.
Future-proof your photo collection
Reevaluate your photo backups annually. If you use external hard drives, CDs or DVDs, make sure they are still readable and make new copies if needed. If you use online storage, make sure the site is still there, and that your log-in information still works. Think about file format and whether it makes sense to convert photos to a more modern format. Evaluate new storage media options to decide if the media you originally used is still the best choice.
Take time to digitize old prints too. We love the Google Scan app which captures photos and instantly stores them in your Google Photos, or even Apple Photos library. We also recommend creating printed photo albums too as not only do they make your memories easily accessible to family and friends, they are also an additional backup.
Enjoy your photos!
It's all very well having all these thousands of photos, but what is the point if you don't actually get to enjoy them? Even if you have the best digital filing and organisational system in place, having photos just filed away does not enable you to share and enjoy them on a daily basis with friends and family. Why not update your screen saver to show you a different photo each day? You can preselect the choice of photos by creating folders or just selecting your favourites. We also recommend creating photo books after vacations or on an annual basis.
Now that you have a grasp of the basics of photo management and organisation, you're better prepared to keep your digital memories well organized. Ensure that you aren't making the usual photo management mistakes.
Need some help and guidance?
If you need help implementing a good photo management strategy or need guidance on how to get the most out of your photo management software e.g. learning how to add metadata and create smart albums, Tekkie Help runs various hands-on and interactive workshops which focus on teaching you how to manage and organise your photos. The workshops are held in Singapore (soon to be available online – watch this space!) with small groups of up to 9 students. On the Foundation workshop, we will teach you how to create a centralised photo hub, how to import photos, how to add metadata, create albums, edit photos, share photos and most importantly back up. This is available for Mac users and Windows users. We also offer an Advanced Photo Management modules for people wanting to learn how to manage multiple family members' photos, how to identify and remove duplicates, as well as a workshop on How to Enjoy Your photos (create photobooks and calendars etc).
So that's it, if you follow these basic photo management tips, you'll have peace of mind that the precious photos of your precious memories will be safe and sound for years to come.
If you need any help or further advice, please call us on 81138682.