Tech New Year's Resolutions for 2021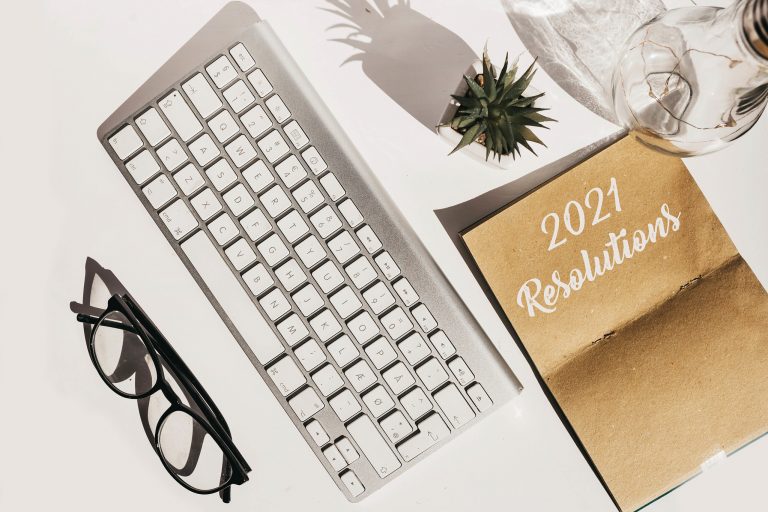 Welcome to 2021! If you're like most folks, you're probably hard at work on your usual list of resolutions: Eat less, hit the gym more, stop buying stuff you don't need.
So what the heck are "tech resolutions"? Simple: They're tech-oriented habits, some that need adopting, some that need breaking. In no particular order, here are some tech resolutions worth following in 2021.
1.Backup your data
What would you do if you lost everything? A lifetime of photos, all your important documents and files…Data loss is a real issue and the consequences can be devastating. A backup is, at minimum, a second copy of your data. Ideally you will also have a third copy in a different location (physical or in the Cloud) to mitigate fire/ flood damage. Please note that having your data on a "backup drive" is not a backup unless it is also somewhere else (a common misconception!)
Need help creating a backup? Tekkie Help are running workshops to show you exactly how to create a robust backup. Workshops available for Mac and Windows users
Organise your photos
You are not alone if your photo collection is in a state of chaos. Maybe you have photos stored on multiple different devices, perhaps your photo library is full of duplicate photos or you can't find the photos you want, when you want. If this sounds like you, it's time to start to bring order to your digital photos. Set aside time each month to import photos, add labels/ metadata to them to make searching quick and easy and why not create annual photobooks so you can share your memories with family and friends. If you need help with developing a good photo management strategy and want to ensure everything is safely backed up, you can join one of the Tekkie Help workshops to learn how.
If you need help with developing a good photo management strategy and learn ways of how to enjoy your photos more, you can join one of the many Tekkie Help workshops to learn how.  
Put down your phone
You are probably very conscious about the time you spend on your phone – when standing in line, sitting in the back of a taxi, eating alone or when you wake up in bed. Whist phones are incredible tools, they can suck up all our spare time and limit the time we have to sit within our own minds, or even wasting the quality time we spend with family and friends. Reducing screen time will probably be the hardest of these resolutions to make but I can assure you, it will be one of the most rewarding ones if successful. One tool that may help is "Moment", an iOS app that tracks overall phone usage and teaches you how to reduce it. (Android users should check out QualityTime.)
4. Detox your inbox
How much time every day do you spend swiping away junk email? One option: Every day, unsubscribe from five unwanted mailing lists. In any given email, look near the bottom for an "unsubscribe" link. Each one should take all of about 20 seconds, so you should be able to knock them out in under two minutes. After a few weeks of this, the flow of junk mail should have decreased significantly.
Looking for something faster and more automated? Check out Unroll.me, a free service that will scan your inbox for subscriptions and let you ditch unwanted ones with a single click. It works with everything from AOL to Gmail to Yahoo and also has apps for Android and iOS. The trade-off: Unroll.me does get to scan your email and extrapolate data for market-research purposes. Be sure to read the service's privacy policy and terms of service if you have concerns.
5. Give your computer some TLC
Giving your computer a physical clean every few months will help to prolong its life. Computers have many little areas where dust can easily accumulate. Dust reduces the air flow is which will eventually lead to excessive heat. This heat has the potential to damage your computer's hardware and potential cause data loss. Take the time to vacuum out the air vents and fans. Did you know we have the perfect solution if you want to care for your computer and protect your data? Our PC Health Checks will help to ensure you are protected from malware attack, computer malfunction and data loss.
Begin 2021 with the mindset of a fresh start with the technology in your life. If you need a hand with creating a robust backup solution or consolidating all your photos,  local-based and expat-run IT support company, "Tekkie Help" is on hand to assist