Tips On Buying a New Mac (or do you even need one?)
If you're in the market for a new computer, check out our tips on buying a new Mac in the video below. But first, do consider if a new Mac is really what is needed…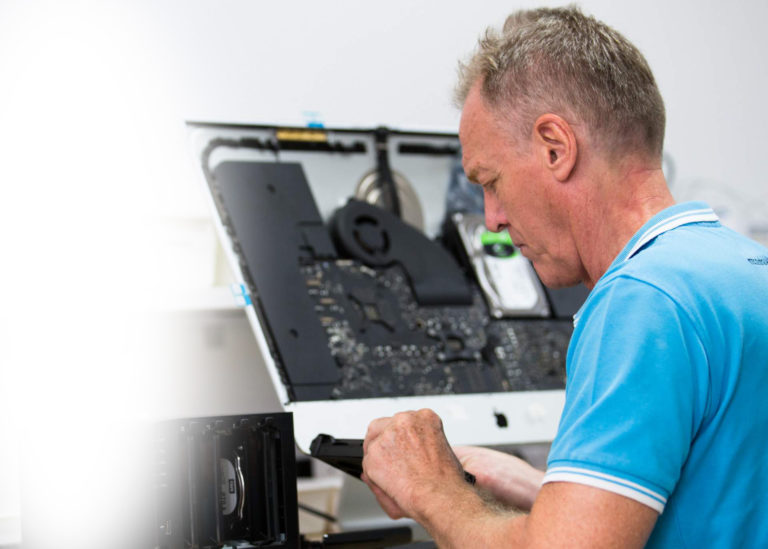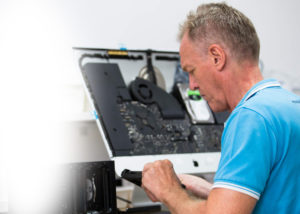 Many people feel that it is time to send their computer to "Computer Heaven" is when they become slow. A common cause of sluggish computers is that the hard drive is beginning to fail. The life span of a hard drive is on average 4 years. If the hard drive fails totally, your computer will not be able to boot up properly but this doesn't have to be the time to say goodbye to your computer. At Tekkie Help, we carry out lots of hardware repairs and upgrade and can replace your hard drive and give your computer a new lease of life.
Even if your computer is running well, you may wish to change the hard drive on your laptop to increase the storage space if your computer is getting full, or you can also upgrade a conventional hard disk drive to a super quick Solid State Drive (SSD) to really boost the performance of your laptop or desktop. We recommend replacing/ upgrading the hard drive on iMacs from 2013 and younger. Macs older than 2012, the investment is really not worth it in our opinion. The cost of a 2TB SSD in an iMac is $879 compared to over $3,500 for a new iMac with the same storage capacity.
Another option is to consider refurbished computers 
New Macs really are a big investment.  If the price of a new Apple fills you with horror, don't fret, we sell refurbished Apples which offer a cost-effective solution. All the Mac we sell come with a 3-6 month warranty and most have a new hard drive which we can customise for your need. To see what we have available, click here.
Tips for buying a new Mac
If your Mac you are still set on buying a new Mac, do check out this video for our tips on what to look for. So often we get customers coming to us with storage issues as they have purchased a mac off the shelf and there is not enough space for their data, specifically photos. now whilst iCloud is a great storage solution, only having your data in the cloud means there is no backup – even Time Machine backup won't backup your photos as there are only thumbnails stored on the computer!
Check out our really useful tips and feel free to contact us if you need a friendly verification if your new order is fit for purpose or whether you would like us to upgrade your old Mac.