What is Cloud Storage and how does it work?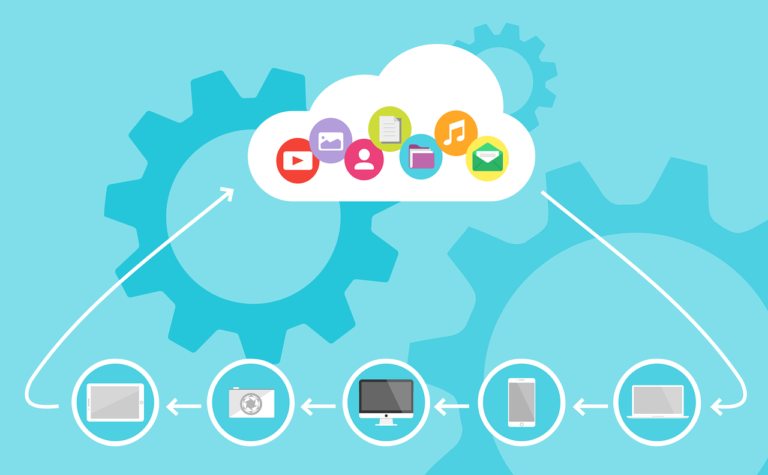 I've been speaking to many people recently and it's clear that this is a topic that baffles them! If you don't understand what is cloud storage and how does it work, you risk losing data as it is a synchronising software…
What is Cloud Storage?
Cloud Storage is a mode of computer data storage in which digital data is stored on servers in off-site locations. The servers are maintained by a third-party provider who is responsible for hosting, managing, and securing data stored on its infrastructure. The provider ensures that data on its servers is always accessible via public or private internet connections.
Cloud Storage enables organisations to store, access, and maintain data so that they do not need to own and operate their own data centers and also frees up hard drive storage space on people's personal or business computers.
How does Cloud Storage work?
Cloud Storage uses remote servers to save data, such as files, business data, videos, or images. Users upload data to servers via an internet connection, where it is saved on a virtual machine on a physical server. To maintain availability and provide redundancy, cloud providers will often spread data to multiple virtual machines in data centers located across the world. If storage needs increase, the cloud provider will spin up more virtual machines to handle the load. Users can access data in Cloud Storage through an internet connection and software such as web portal, browser, or mobile app via an application programming interface (API).
For the end-user it provides seamless access to data wherever you are in the world if you have a good internet connection. Any data that is saved, deleted or changed locally  – the changes will immediately reflect in the Cloud in real time. The Cloud is effectively a synchronising storage software.
The Advantages of Cloud Storage
Off-site copy of data: 

having your data stored virtually provides backup in the event that your computer suffers a hardware failure or is stolen or lost in a fire/ flood. You will be able to restore your data to a new device when you log into your Cloud service.

Free up storage space: Storing data in the Cloud frees up space on your local hard drive. These days computers off the shelf usually come with a small capacity SSD and so having the option to store data in the Cloud doesn't use storage space.
Flexible access to data: When data is stored in the Cloud, you will be able to access your data from anywhere in the world with a secure internet connection. This makes travel and working remotely much easier, plus you can share files with family and friends easily.
The Disadvantages of Cloud Storage
Monthly recurring cost:

There is a cost to storing data with third-party Cloud providers. This can add up considerably when you are talking about 1TB of data for a lifetime. Apple and Google charge around $14 per month for 2TB of storage.

Risk of data leak/ hacking: Whilst the reputable companies like Apple, Google and DropBox have robust cloud storage services, no provider is risk-free from any data leaks or hacking. There are often alerts of certain security breaches. We would not recommend entrusting all your personal data with companies who are less well known or have the potential to go out of business. Always set up two-factor authentication too.
Risk of being locked out: there is always a risk of being locked out of your account. The most common way this happens is if you use a work email and then leave and no longer have access to that email. We recommend setting up a recovery email address for all Cloud storage accounts (plus your email).
Cloud is NOT a backup: It's important to remember that the Cloud is a synchronising software – whatever is deleted locally, will be deleted in the Cloud. For this reason, used by itself, the Cloud is not a backup. For example, if you accidentally (or an employee maliciously) deletes files, those files will also immediately disappear on the Cloud.
The Cloud is a fantastic tool but the key things we always stress is that whilst it forms part of a good backup solution, you should never reply on it alone to store your data – you need to have another copy of your data. Check out our blog article on what makes a good backup – the key do's and don't!
For a succinct explanation with visuals on how the Cloud works, check out the video we put together for our sister company Sort Your photos – click here for the tutorial.